Soy's Small But Significant Role in Chocolate
Pink and red hues are filling grocery stores, reminding us that Valentine's Day is quickly approaching. As you browse the aisles of teddy bears, flowers, and boxes of chocolates, you may wonder what role soy plays in the sweet chocolate treats you give to your loved ones each year.
Creating the blueprints for a heart-healthy dietary plan is a lot like creating a recipe for a dish you love; you blend ingredients together, mixing and stirring as each flavor enhances the next, and what results is something wholesome and nourishing that makes you feel good. Designing a heart-healthy diet can be just as satisfying!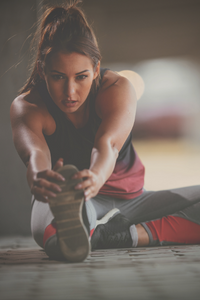 How Can Soy Affect the Longevity and Quality of
Your Life
We recently had the opportunity to sit down with Dr. Karen Ballard, co-founder of B&B Legacy Farms, to discuss soy foods and their effect on human health.
No Bake Oreo Balls
Your valentines will love our No Bake Oreo Balls! This sweet treat is as delicious as it is easy, making it a perfect way to involve kids in the kitchen.
Share This Story, Choose Your Platform!